Shoulder formation on silver XAG/USD
XAG/USD silver analysis

Let's go back to silver XAG / USD, because the technical analysis layout looks interesting again. After the last attack on 20 USD / g, shortness of breath on silver proved to be a fact – and now the correction is underway. Silver for the present time seems to be the right position to play over a long time horizon.
Defending the course around 16 USD / g should initiate another upward impulse, how high will we get in this wave? Well, based on the divine proportion system and the triangle proportion system (Fig. 1), breaking above 20 should bring the course to around 25-28 USD / gram. This area is the area of the upper boundary of the giant triangle channel. The removal from the large triangle should take place in the place marked with the blue arrow (Fig. 1). For now, therefore, we are implementing the scenario within a small rectangle a, b for the divine proportion system, whose segment "a" has just ended. What does it mean? Well, in the near future there should be a significant change in course.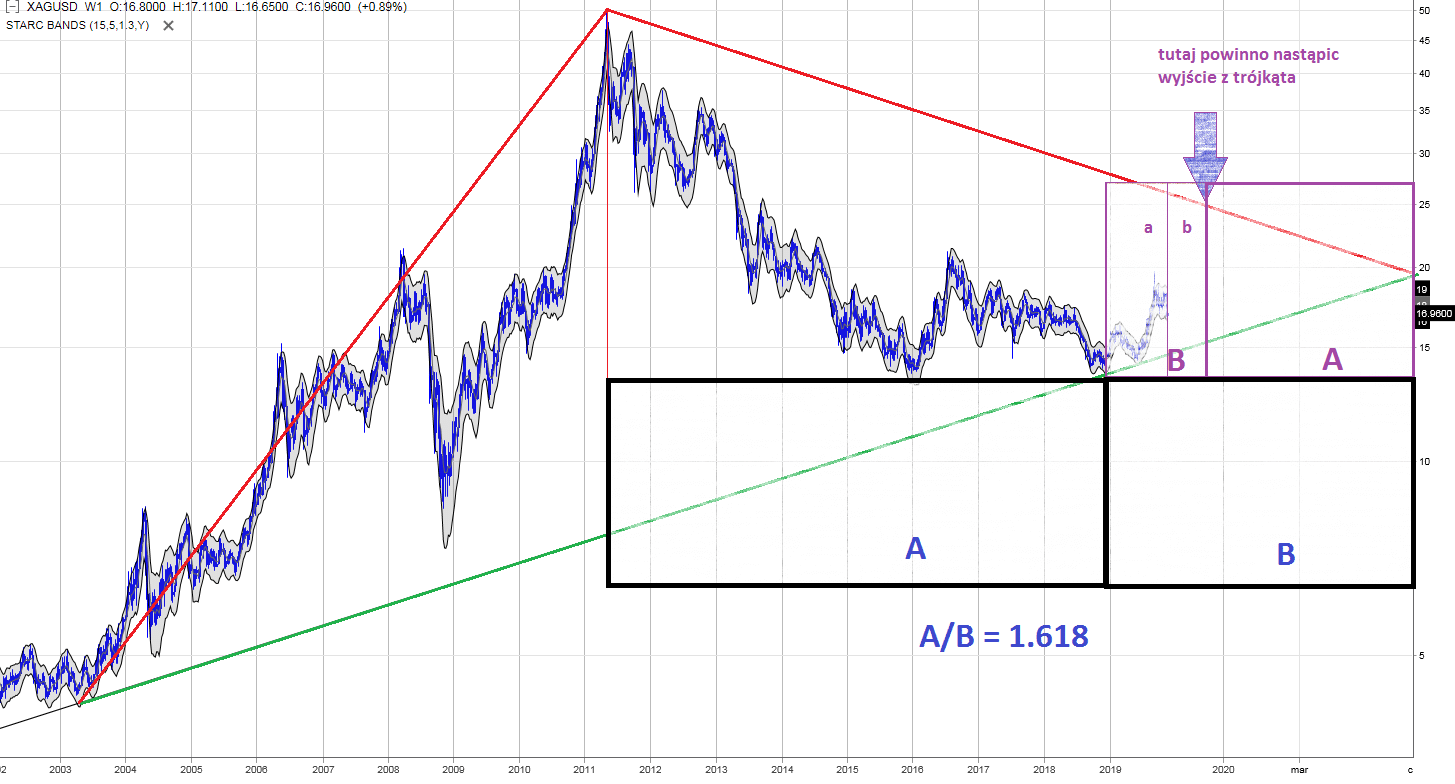 On the other hand, please look at the technical analysis graph xag / usd from Figure 2. The current course backoff is nothing but a return to significant support located in the area of 16 USD. The defense of this support should initiate another growth impulse while creating a beautiful formation of ORGR !! Descending below this support currently seems unlikely to me due to the huge purchase of global stock exchanges. The bull market on silver should be synonymous with market declines. In addition, around 15.5 USD runs the arithmetic average of the last 5000 sessions and the rate is currently above, which proves the strength of the market (Fig. 3).